Little Wild Things has an area of woodland for our exclusive use, by kind permission of the Cornbury estate. It's a gorgeous green space full of hazel, sycamore and ash, with secret paths, climbing logs and dinky dens. There are woodlice a-plenty, birds, bees, butterflies and even the occasional deer. Our site covers around 2 acres and is set within a larger 16 acre patch of woodland. Our boundary is defined by string tied between trees and children can explore exactly as they wish. We have a small climbing area, a mud kitchen, a tiny 'treehouse' made from pallets and lots of open activity areas under the trees connected by woodchipped paths. We have two large group shelters and a yurt with a toasty woodburning stove for cold weather.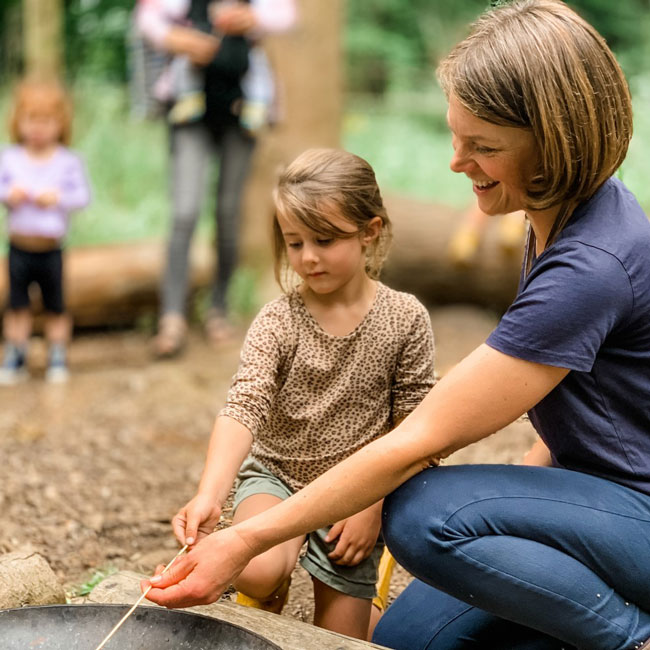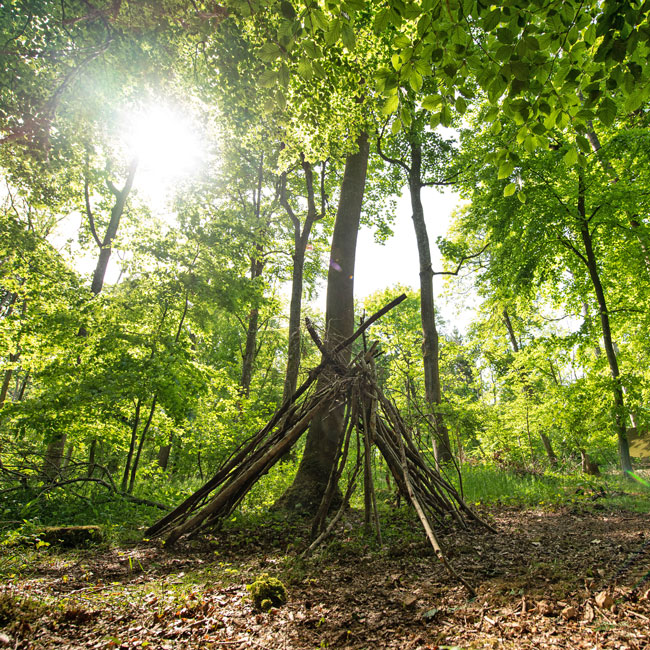 We have a carpark beside our woodland site and access to the woods is just a few hundred yards along a woodchipped path.
Pushchairs can be brought into the woods but baby carriers can be easier.
We have a wild long drop toilet on site.
The yurt is warmed with a stove in the colder months so it's super toasty.
Our site is privately owned and is only used by Little Wild Things.