We started Little Wild Things because we loved playing outside as children and we wanted more kids today to have the same experiences we did. We opened for our first adventures in 2014 and for a while ran things with a very dilapidated tent from the 70s, one wheelbarrow and approximately 7 children. More than 8 years down the line we now have a team of five, over 200 children coming to see us each week, a couple of books under our belt and an excellent collection of wildlife anecdotes.
Little Wild Things is run by Chris Donaldson, Charlotte Hansford, Charlotte Goble, Alice Fox and Kate Wood. We come from a variety of outdoor, teaching and performing backgrounds and are united by our love of all things creepy, crawly and green.
We are trained as forest school leaders, in paediatric first aid, fire lighting, storytelling and bubble blowing and have ten of our own children between us to try out new ideas on.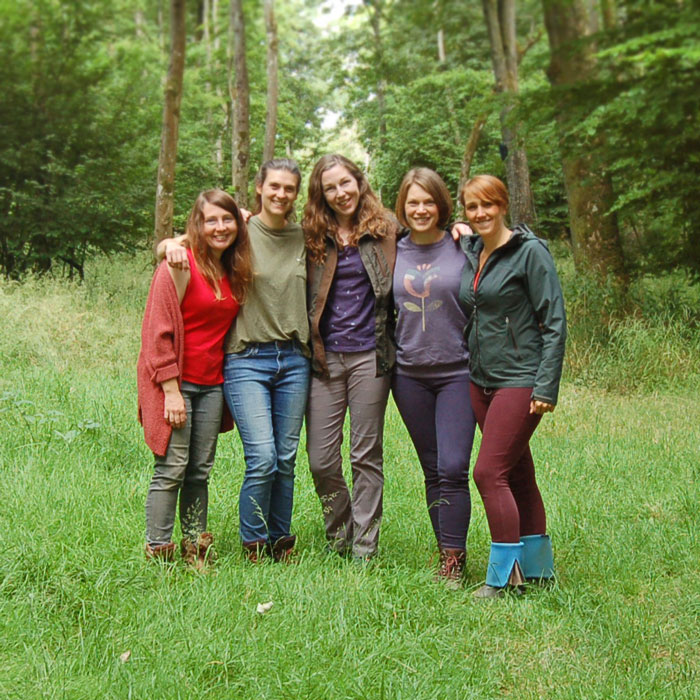 We can't think of a better way to spend our days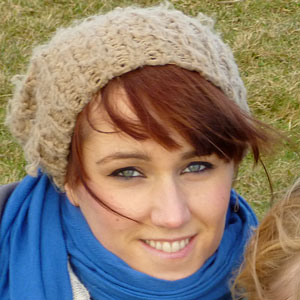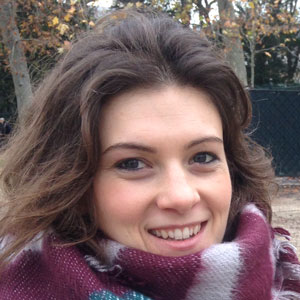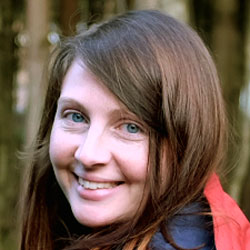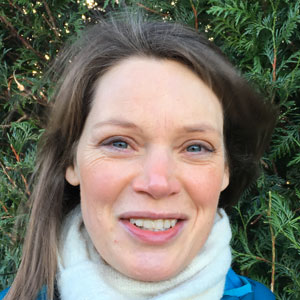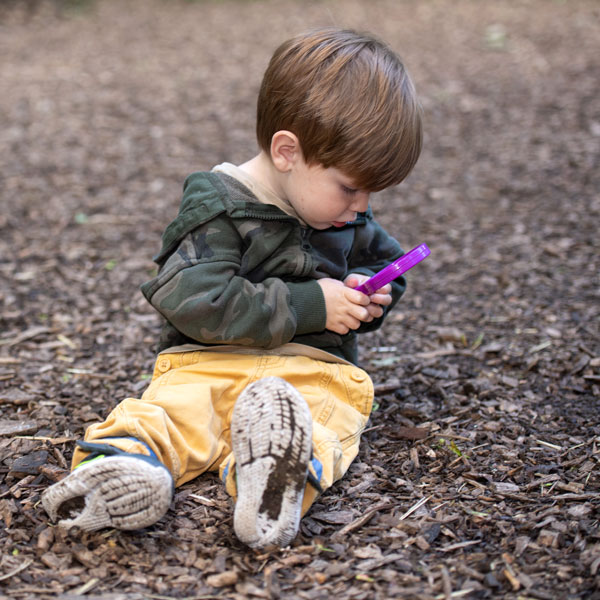 Children today spend less time playing outdoors than in any previous generation. This has led to many families becoming disconnected from nature, at exactly the time when the environmental challenges we face require everyone to take an interest in the natural world: Children must experience nature if they are to learn to love it, so Little Wild Things aims to give children positive outdoor experiences that help them connect with the world around them. As well as learning to value and care for our planet, our outdoor sessions provide a huge variety of developmental and health benefits which enrich the lives of the children we see. We also want to spread the word that outdoor play is fun and easy. Most of us have a bit of grass or patch of muddy ground within walking distance, and there is always something exciting going on in the natural world. Birds might be singing, leaves might be falling, or there might just be hundreds of huge puddles to jump in.
We run Little Wild Things as a Community Interest Company, meaning we exist for the benefit of the community. We use any income over and above our running costs to make Little Wild Things bigger and better for local children and their families.
Little Wild Things began as an idea over lunch in 2013. As with all things worth doing, it started with a cup of tea and a little list. Little did we know we'd be making little lists for many years to come. We'd been working together at the local wildlife trust and decided to try branching out on our own to do the thing we were really excited about – getting young kids out and about in nature.
When we look back on it, it was a real leap of faith. We'd been running an outdoor group for toddlers through the wildlife trust, and had both been working with children for a number of years so had some good basic skills, but knew nothing about running a business. Over the next six months we planned sessions, set up a booking system, persuaded a local landowner to let us use an area of woodland, signed up some pre-schools and bought a wheelbarrow. We well remember the sleepless nights before our first adventures in the woods. Would people come? Would it rain every second of every day? Would we remember how to play with the kids? What massively important thing had we forgotten?
But we did it. We opened in 2014 and we haven't looked back. We've spent the last 8 years having brilliant fun, crying occasional bitter tears, making memories and learning lots. We remember the time we made our first mega mud slide, the time we found a fat squirrel in the yurt on a Monday morning, and the time we lost the keys to the minibus during our first ever woodland birthday party. We remember the kids who refuse to leave because they're having so much fun, the kids who plaster themselves with mud and charcoal, and the parents who insist on turning up in white trousers….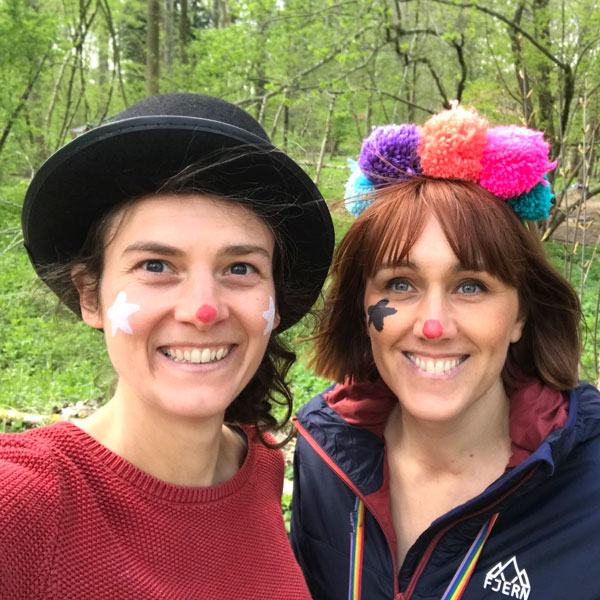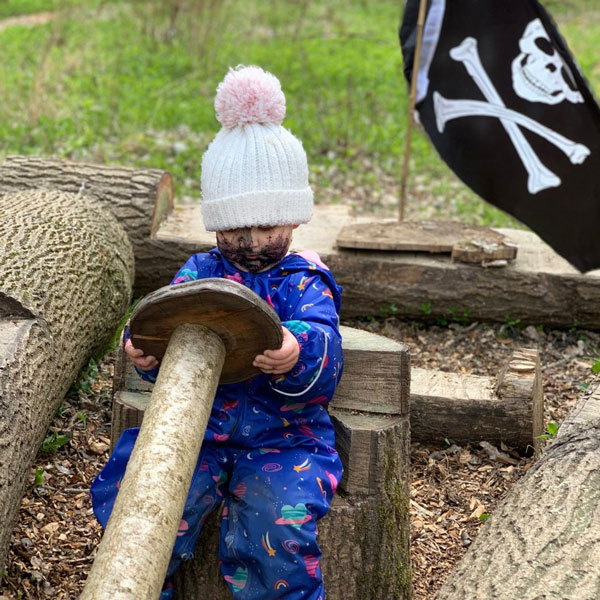 We now have over 200 children joining our outdoor sessions each week. We work with pre-schools, schools and hundreds of local families. We spend our days making mud monsters, racing snails, pretending to be pirates and thinking up new ways to play with sticks and stones. We feel incredibly lucky.
We love working with the mixture of children and parents, pre-schools and schools. We meet all sorts of amazing people and their families and often get to be involved in people's lives for many years as their kids grow up. We constantly challenge ourselves to be creative with our sessions and activities, to find things that kids love doing but haven't necessarily tried before and to find ways to engage everyone.
Little Wild Things is a simple outdoor space for everyone to come and enjoy. It's about discovering the woodland and being together, and about all being kids again on some level. We believe that educating children about nature and environmental issues is enormously important but we hope that people keep coming to Little Wild Things simply because they have a great time. They see their kids enjoying the outdoors, spend time together, get lots of fresh air and some new ideas for things they can do as a family. We have poured buckets of work, sweat and love into Little Wild Things over the last 8 years and it has given us enormous joy. We are beyond delighted that it has evolved from some scribblings on a scrap of paper into something wonderful. Muddy and wonderful.
We hope to see you in the woods soon,
Love and adventures,
Chris and Charlotte
Since we started over 8 years ago, we have been overwhelmed by the support and encouragement we have had from local people and organisations. People have regularly given their time, their money and their expertise in order to keep us going and we are incredibly grateful. Little Wild Things couldn't exist without an involved and supportive community, so we wanted to take this opportunity to extend our genuine gratitude to all the people that make what we do possible.
Thank you!
To the enormously generous Lord Rotherwick of Cornbury Park, for providing a woodland for us to work from.
To the brilliant staff at Cornbury park, who are always such a pleasure to work with.
To Laura Warner at VM Murphy and Co. for doing a magnificent job of our accounts.
To Edmund Blok for always taking such fabulous photos, and being prepared to roll in the mud to do it.
To all the super volunteers who have smilingly barrowed woodchip, chainsawed, rolled logs and dug toilets over the years.
To the Charlbury Beer festival, for supporting us with various grants since our opening.
To all the parents and children who have supported us by coming to our sessions and events through thick and thin, rain and shine!